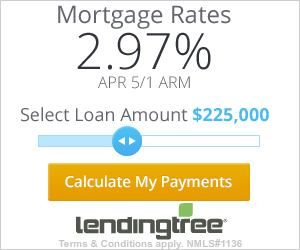 New Destiny: The Taken King Info From GI: Exotic Weapons Quest Bounty, Weapons, Wider Range Of Gear & More
Game Informer next issue will be filled with Destiny: The Taken King details as the magazine was able to send some of its journalists to Bungie's headquarters in Seattle and have a talk with them. The expansion seem to be very rich in terms of new contents, so there's still a lot to be discovered.
Reddit user Ewebz has provided a good summary of all the information coming from Game Informer, as you can see below, so let's take a closer look at what's new in The Taken King:
New green Weapons were stronger than Year 1 raid gear
End of mission to get new subclass will give you your super at a increased rate to try it out
Actual story telling!
No sparrow in Dreadnaught feels okay, compact action
Part of an Exotic weapon Quest bounty is collecting 50 pieces throughout the Dreadnaught
You will fight other races, as well as the taken, on this ship
If I understand correctly you can sacrifice weapons to add upgrade experience to a weapon of the same type. Kind of unclear.
Wider range of gear, looks to allow you to have more choices with appearance
As previously discussed light is just a measure of your power and activities have recommended light levels
Ghosts add stats and light now
Sample Ghost perks, Showed nearby materials, I.e. Spinmetal, And one increased Glimmer from hive
Can now decide which weapon, Primary, Special, Heavy, is shown in public spaces
Will be able to trade in old class specific armor mats for the new general one
You now can buy a item from XUR that boosts exotic drop rate from the next boss you fight!
Strikes now focus more on replay-ability, switching up the enemy compositions and even races strike to strike
AFKers now will be teleported up with he rest of the strike team, like POE is currently
Now 3 strike playlists
Vanguard Legacy is all the strikes from year one
Vanguard Ursa is random heroic strikes that will award Legendary marks and engrams
Vanguard Marmoset Is only TTK strikes
Will be hand crafting Nightfall strike modifiers
Lots of crucible stuff, mostly already covered, Crucible bounties are now "better"
New bounties Class, Fireteam, TOO, Featured playlists, And weekly bounties for big rewards
More raid information coming soon
Then they talk about value
Is this what you were expecting from the new Destiny expansion? Do you think the pack is a good value? Let us know in the comments section below.
Source