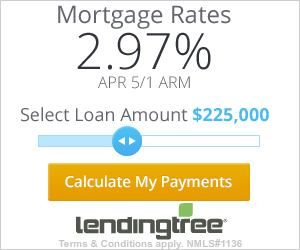 After beta, LogMeIn intros join.me, promises new ways to collaborate online
Remote desktop client LogMeIn has announced a new way to collaborate online in join.me, previously released as a beta in August.
The online collaboration tool is stripped of "80 per cent of web conferencing features people never use" insists LogMeIn, and promises to be a simple and safe for sharing.
join.me promises free online meetings for both personal and commercial use to up to 250 participants with no registration, plug-ins or accounts required.
Additionally, a 'pro' version of the service with extended functionality is available for a monthly or annual subscription.
join.me is designed for both typical online meetings and the quick, impromptu scenarios claims LogMeIn.
A dedicated join.me website and free desktop app offers two options: 'share' or 'join'. A single click on the 'share' button starts a meeting and instantly creates a meeting link and 9-digit code, which can easily be emailed, Tweeted, posted, IM'ed or verbally shared with participants.
Viewers may then click a conference link or go into the code in to the 'join' box online.
"Whenever we attempted to design join.me, we would have liked to produce something which was light, fast and unbelievably easy to use. However the best consumer experience doesn't stop with product design," stated Kevin Bardos, LogMeIn's v . p . of collaboration items.
"Cost, plug-ins, extended registration forms, these have presented unnecessary hurdles to both adoption and prevalent usage. We would have liked to provide something which provides a stark contrast towards the undesirable but deserved and needed status of today's online meeting items."
The join.me 'pro' package stretches functionality, offering lightweight meeting schedulers, personalised join.me meeting codes and the opportunity to add, drop and personalize other customers on join.me account.
The compensated version adds the opportunity to control who are able to come interior and exterior conferences via a 'meeting lock' and ask for-to-join feature – an advantage when running back-to-back conferences on the common meeting code insists LogMeIn.
The professional package can be obtained for $29 (£18) monthly or $299 (£188) each year.
"Does join.me replace standard web conference tools? Absolutely. We believe join.me is fantastic for common online meeting use cases. So we believe the best chance goes past better, less costly online conferences," added Michael Simon, president and Chief executive officer of LogMeIn.
"There's an untapped chance for additional frequent, prevalent, random utilization of screen discussing tools."
A devoted join.me FAQ are available here.
Furthermore LogMeIn offers a variety of well reviewed programs for Iphone, iPod touch and iPad customers.